THE NATIONAL BLACK PROSECUTORS ASSOCIATION
The National Black Prosecutors Association (NBPA) is the only professional membership organization dedicated to the advancement of Blacks as prosecutors. Founded in 1983, the Association's membership is comprised of both chief and line prosecutors nationwide. In addition to prosecutors, the association's membership includes law students, former prosecutors, and law enforcement personnel.
The NBPA is emerging as the international association of Black law enforcement professionals with a reputation for providing education and leadership in the legal profession through its intensive training sessions and multi-disciplined networking.
39th Annual NBPA Conference
Royal Sonesta Houston Galleria
Houston, Texas
July 31, 2022 – August 5, 2022
Join us in Houston, Texas for our first live conference since Atlanta in 2019.
Our conference will feature:
Panels and Lectures with CLE Credit Available
Profiles in Courage Awards Luncheon
NBPA Awards Luncheon
Domestic Violence Forum
Youth Summit
Annual Gala
Keynote Speakers
Curated Events
Nightly Hospitality Suites
We are currently accepting Sponsorship applications and calling for presentation proposals.
Interested in submitting a presentation (ex. panel, workshop, case study or lecture) – Email 
nbpacle2022@gmail.com
with a completed proposal.
Celebrating Black History Month
In commemorating Black History Month, the National District Attorneys Association (NDAA) partnered with the National Black Prosecutors Association (NBPA) to showcase Black prosecutors throughout the country in a short video.
Check out the below video outlining a few of NDAA and NBPA members' commitment to prosecution, what motivates them to serve in that role and the challenges they face as the country reconciles issues of race and its intersection with the criminal justice system, particularly as prosecutors of color.
Thank you to everyone that was able to participate in this short video and for all that you do to give a voice to victims while paving the way for young girls and boys that look just like you!
Meet NDAA's Diversity
&

Inclusion Committee Co-Chairs!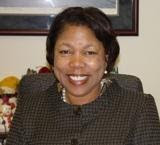 La Bravia Jenkins
Commonwealth's Attorney, City of Fredericksburg (VA)
The National Black Prosecutors Association

John Belton
District Attorney, Third Judicial District (LA)
The National Black Prosecutors Association
Interested in the latest resources on diversity, equity, and inclusion? New Diversity and Inclusion Committee webpage coming soon!
Thank you to all those that participated in an impactful, important discussion. The presentation materials have been made available to participants. The recorded session will be made available to NBPA members only.
NBPA congratulates past NBPA President Will Jorden for willing the 19th Judicial District Court Division D Judicial Seat!
Congratulations to our very own Cheveda McCamy
Chief Assistant District Attorney, Flint Judicial Circuit, Henry County District Attorney's Office for her recent appointment as Superior Court Judge of the Alcovy Judicial Circuit in Georgia, which consist of Newton and Walton Counties!
Cheveda is an active member of our Greater Atlanta Chapter!
Cheveda is the FIRST African-American Woman to serve on this bench! This is such a well deserved honor! You will be missed!
Congratulations to NBPA's very own Sonja Natasha Brown
on being appointed to full time Magistrate Court Judge in Cobb County starting January 1, 2021! We are proud of you!
NBPA congratulates United States Vice President Democratic Candidate Kamala Harris.
RISE UP! THE NATIONAL BLACK PROSECUTORS ASSOCIATION DEMANDS JUSTICE FOR GEORGE FLOYD AND A COMMITMENT TO LASTING CHANGE
In July 2011, the National Black Prosecutors' Association hosted its 28th Annual Conference in Minneapolis, Minnesota. The conference titled "Accountability to Public Service, Commitment to Justice, Empowering the Community," included Honorary Chairpersons Former U.S. Attorney for the District of Minnesota B. Todd Jones, Hennepin County Attorney Michael Freeman, and Ramsey County Attorney John Choi. We hosted a Chief Prosecutors' Roundtable, discussed "Prosecutorial Discretion and Immunity," and the "Economics of Race and Crime." Nine years later, the issues then-addressed in the abstract have been painfully realized through the brutal slaying of George Floyd by those sworn to protect and serve.
As prosecutors, we are keenly aware that the power of prosecutorial discretion is an incredible power—one that can be used to advance justice or to undermine it. As black prosecutors, we must acknowledge the prejudicial impact of systemic racism and implicit bias on the criminal justice system. It is telling that despite countless killings of black Minnesotans by police, the only conviction secured in decades involved an incident where a black officer shot and killed a white resident.[1]
While today's news cycles are primarily focused on Mr. George Floyd, Ms. Breonna Taylor, and Mr. Armaud Arbery, we recognize that these incidents represent only three of the thousands of unjustified slayings of black men and women in recent history. The factors that led to these tragic deaths are not unique to Minneapolis; they are rampant throughout the country. Accordingly, we implore our nation's police chiefs to (1) invest in de-escalation training, sensitivity training, and ongoing implicit bias training, (2) commit to the removal of police officers that exhibit violent tendencies towards the communities they serve; and (3) eradicate methods of policing that target poor, black communities.
We must do better. Black families should not dread the day their sons and daughters cross the threshold from charming to threatening simply by virtue of their skin tone. We call on the Hennepin County Attorney's Office, the MPD, and law enforcement officers in Minnesota and throughout the country to rise up for the sake of justice, for the sake of progress, and for the sake of peace. To those who have allowed implicit bias to fatally cloud judgment, acknowledge your bias and cast it aside, and commit to protecting and serving all citizens. The nation and the world are watching.
Yours In Service,
The NBPA Communications Committee
[1] The Guardian, "George Floyd killing: two officers involved previously reviewed for use of force." Available at: https://www.theguardian.com/us-news/2020/may/28/george-floyd-killing-officers-derek-chauvin-tou-thao-investigated
NATIONAL BLACK PROSECUTORS ASSOCIATION OFFICIAL MERCHANDISE
NBPA Face Mask – $17
All proceeds will go towards the NBPA's effort to donate masks to people in communities throughout the country.
Agents of Change T-Shirt – $24.99
Always for the People T-Shirt – $24.99
Law Students, Applications for the 2020 NBPA Foundation Scholarship Are Now Closed
Huge thanks to the NBPA and the NBPA Foundation Boards who have been working hard to make great things happen!
Congratulations to the 2020
NBPA Foundation Scholarship Winner Victoria Hicks!
The National Black Prosecutors Foundation (NBPA Foundation) is a 501(c)(3) nonprofit organization.
The NBPA Foundation provides scholarships for African American law students who meet academic criteria, along with a demonstrated desire to serve the community.
The NBPA Foundation also funds a fellowship for African American law school interns at prosecutors' offices across the country. In recognizing the financial hardships that prevent some students from securing unpaid internships, the NBPA Fellowship allows students to explore a career in prosecution.
NBPA congratulates Aqueelah A. Jordan, the City of Cleveland's new Chief Prosecutor!
We are proud of you Aqueelah!
NBPA Congratulates our very own Adara Combs, National NBPA Secretary for her promotion to Assistant Supervisor of the Juvenile Unit of the Philadelphia District Attorney's Office.
Congratulations Adara! We are proud of you!
NBPA congratulates our very own past President Carmen Lineberger!
In January 2020, Assistant United States Attorney Carmen Lineberger was selected to serve as the Managing Assistant United States Attorney for the Fort Pierce Branch Office!
Ms. Lineberger has been a federal prosecutor in the Southern District of Florida since 2008. Prior to her work as a federal prosecutor, Ms. Lineberger was an Assistant District Attorney, in the Homicide Unit, for the City of Philadelphia, Pennsylvania.
She also previously served as a Deputy Attorney General, in the Asset Forfeiture and Money Laundering Section of the Pennsylvania Office of Attorney General.
She is a graduate of the University of Pennsylvania and earned a J.D. and L.L.M. from Temple University Beasley School of Law. Following law school, she was a law clerk to the Honorable Berel Caesar, Philadelphia Court Of Common Pleas-Civil Division. In her role as Managing United States Attorney, Ms. Lineberger will supervise the Fort Pierce Branch criminal prosecutors and support staff.
Carmen is been extremely instrumental in the growth of NBPA. We are proud of you Carmen!
NBPA signed an epic Memorandum of Understanding with Attorney General Alliance and African Partnership for Justice!
In July 2019, the National Black Prosecutors Association signed an epic Memorandum of Understanding with Attorney General Alliance and African Partnership for Justice! As a result of this partnership, NBPA members have travelled to Africa to share ideas in joint training programs. To participate, you MUST be a NBPA member in good standing. Stay tuned for additional training opportunities!
Congratulations to Houston
for your successful bid to host the NBPA in 2022!
The NBPA, in conjunction with the Prosecutors Center of Excellence, created an implicit bias toolkit. It provides speaker information, a topic overview and other useful tools to educate prosecutors on this issue.