Barbara Ann Rowan
Barbara Ann Rowan made history and will always be celebrated.
At 32, she joined the U.S. attorney's office for the Southern District of New York, making her the first Black female prosecutor. In 1974, she joined the staff of the House ethics committee's "Koreagate" investigation looking into Korean influence-peddling in Congress.
Ms. Rowan then served as an assistant director of the Federal Trade Commission. In 1980, she founded an investigative consulting firm, Rowan Associates. She is survived by her husband, Harold W. Gossett II, a retired F.B.I. agent.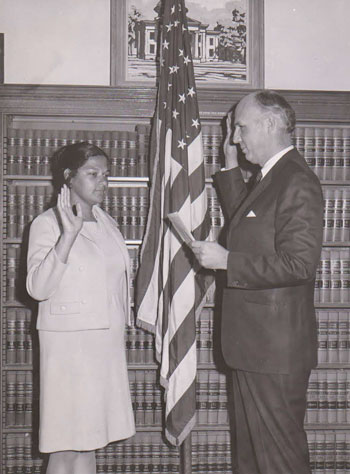 Courtesy of the Rowan family and NY Courtesy of the Rowan family and NY Times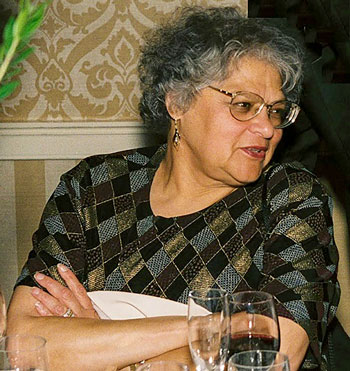 Courtesy of the Matthew J. Maher and NY Times
Charles E. Freeman
NBPA Offers Its Deepest Condolences to the family and friends of former Illinois Supreme Court Chief Justice Charles E. Freeman. He was the only African American ever elected to the Illinois Supreme Court.
Charles E. Freeman was born in December 1933 in Richmond, Virginia. He received his bachelor's degree from Virginia Union University in 1954 and a law degree from John Marshall Law School in 1962. Justice Freeman became an appellate judge in 1986 and a state Supreme Court justice in 1990. He was the first African American to serve on the Illinois Supreme Court. In 1997, he ascended to the position of chief justice and was the first and only African American to do so. Justice Freeman remained on the bench after stepping down as Chief Justice and continued to author opinions. He retired from the State Supreme Court in 2018.
Judge Damon Keith
JUDGE DAMON J. KEITH WAS ONE OF THE GREATEST JURISTS OF OUR TIME.
He authored landmark rulings on American civil liberties in the Detroit area and the Sixth Circuit establishing precedence for the United States at large. He made it his business to stand up for what was just.
As a senior United States Circuit Court Judge in the Sixth Circuit, he made sure his voice would be heard over the last 50 years on the federal bench. Justice knew Judge Keith quite well. As a pillar of justice, Wayne State opened the Damon Keith Center for Civil Rights in 2011.
He was one of the first and longest serving black judges in the nation. He served under 10 presidents. His legacy will live on in many ways, but I am happy that my son and I will carry on Judge Keith's name and we will keep his valuable wisdom with us at all times.
Rest in heaven peacefully, Judge.
Damon Keith Griffin, Sr.
Albom, Mitch. Detroit Free Press
https://www.google.com/amp/s/amp.freep.com/amp/3611641002
J. Patricia Smoot
Patricia began her career as a prosecutor in June 1994. Under Eric Holder, Patricia served as an Assistant United States Attorney until November 2002. In that post, she served as a trial attorney, deputy chief of the misdemeanor section, senior attorney of the sex offense division, and eventually director of professional development.
In December 2002, Patricia became Deputy State's Attorney for Prince George's County, where she oversaw the Juvenile and District Court Divisions, the Domestic Violence Unit, and the Sex Offense and Child Abuse Unit.
Patricia joined the United States Parole Commission (USPC) in November 2010. She was appointed by President Barak Obama to serve as Chairperson of the Commission in 2015. As Chairperson, Patricia worked to establish the USPC Mental Health Docket, which provides non-violent criminal offenders who have mental health disorders with an alternative to incarceration. The program offers mentoring services, job training, and patient treatment opportunities.
Patricia obtained her Bachelor of Arts in English and Sociology with a concentration in Legal Studies from Bucknell University. She obtained her Juris Doctorate from Columbus School of Law, Catholic University of America.
Known by her NBPA family as "Trish" or "Smootie Smoot". Trish was a gracious advocate, and was well respected in the legal community. Aside from her professional accomplishments, she also was responsible for mentoring attorneys and women in law enforcement. "Smootie Smoot" was often the life of the party. She served the NBPA admirably as the Eastern Regional Director, under past president Bruce Brown. She also frequently served as our "Social Director." Her expressive faces, beaming smile, and infectious laugh made her a hit with everyone she met. Always down for a good time and a good laugh, "Smootie Smoot" demanded that all around her were having a good time as well. She would not allow anyone to be a stranger, but instead welcomed everyone into the NBPA family. Cut from a different cloth, she is gone too soon and will be sorely missed.
In addition to her stellar career, Patricia was beloved by her family and friends. She was known for her kind and bubbly personality, and her desire to offer mentorship to those in need. She is survived by her husband, son, and daughter. We offer them our love and prayers throughout this difficult time.
Darryl Stewart
Darryl worked with us tirelessly to recruit and train upcoming prosecutors. On Saturday morning (4/14/18) he passed in Cleveland, Ohio, his home town where he met with many of you when he attended our last NPBA conference. He was given the Lifetime Achievement Award recently in February 2018. Thanks for your continued prayers for his family.
It is with a heavy heart that we inform you of the passing of our dear member and stalwart in the NBPA community, Darryl A. Stewart.
Darryl was a retired AUSA for the Middle District of Tennessee and was a friend and mentor to us all. His achievements were most recently honored by the Napier-Looby Bar Foundation. Darryl's biography for the Z. Alexander Looby Lifetime Achievement Award is attached here.
Click to download the NBPA's Proclamation declaring April 14, The Darryl A. Stewart Day of Service, Mentorship, and Fun.
Feel free to share your memories or express condolences at http://www.brown-forward.com/obituaries/Darryl-Stewart-2/#!/Obituary
Read the Tennessee Tribune article here.

https://blackprosecutors.org/wp-content/uploads/2015/01/logo_nbpa.png
0
0
admin
https://blackprosecutors.org/wp-content/uploads/2015/01/logo_nbpa.png
admin
2021-02-22 18:07:00
2021-02-22 09:59:01
In Memoriam